---
Welcome to Community Drama
New professional website ... www.creativesolutionstherapy.org ... now taking dramatherapy bookings across the West Midlands & South Staffordshire
Please be prepared to confirm your e-mail is not span when asked automatically or you message may not get to me.
Dramatherapy
For general enquiries on dramatherapy in the UK including information on training courses and registration please contact
British Association of Dramatherapists
at
For books on all arts therapies please visit JKP below at:

Dramatherapy a Definition
Dramatherapy is creative, clinical therapy, with its roots in the processes of theatre and drama. Through creative, dramatic structures it encourages participants to re-examine and explore personal and group issues. Interventions involve a wide variety of styles, from improvisations, movement, voice-work, the use of texts and scripts, story-telling and making, mask and ritual, role exploration and theatre games.
My move into dramatherapy came about whilst completing my masters degree in educational theatre. I was looking at the connection between drama and therapy and at the same time I was becoming more involved in special needs drama work. I was approaching the cross over between drama and dramatherapy in my work.
I qualified as a Dramatherapist in 1996 at the University of Hertfordshire. I am currently a state registered Dramatherapist under the Health Professions Council. At present dramatherapy training is two years part-time one year full-time and you must be aged at least 23 to begin training and usually hold a first degree. Full information can be found on the Badth site.
I worked for three years at the Birmingham Centre For Arts Therapies. From November 1998 till January 2007 I worked as a Dramatherapist for Coventry Primary Care Trust (NHS).
Psychological Services
During that time I to worked part time, one day a week, within psychological services with adults with learning disabilities, since 1998. I have helped to pioneer a way of working with clients with severe learning disabilities and challenging behaviour; working with two therapists to one client. This work has been alongside my fellow music therapy and art therapy colleagues. This has lead us to delivering several lectures to other health care professionals. I have an article published on some of my work in Coventry in 'The journal of the British Association of Dramatherapists Winter 2000/01.'
Child & Adolescent Mental Health Services (CAMHS)
From September 2003 to January 2007 I worked four days a week within CAMHS as a Dramatherapist building up a caseload of children with a variety of emotional and mental health difficulties.
In February 2007 I began a new job working systemically as a therapist for Foster Care Associates.
I have also sat on the Arts Therapies Research committee, Badth research committee, co-organised the 1998 Dramatherapy Conference and am a member of Dramatherapy Midlands a local support network for Midlands based Dramatherapists, contact me for further details.
For more information on dramatherapy please visit the brand new official website of British Association of Dramatherapists You will find all the current information about training, courses and current official views on all things dramatherapy. Also visit the personal site of Sue Jennings one of the founders of dramatherapy in the UK at:

The British Association of Dramatherapists also has its own research page which can be found at
BADthResearch · BADth Dramatherapy Research Network
Also visit allied arts therapy professions: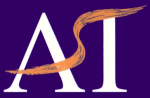 British Association of Art Therapy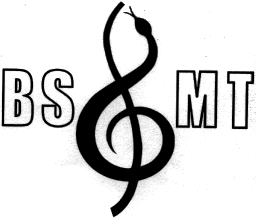 British Association for Music Therapists

British Association for Dance Movement Therapy
If you have any specific questions which relate to my work as a Dramatherapist email me at : Clive@community-drama.co.uk
If there are any other things you would like to see on this page or ways you think it could be improved e-mail me above and let me know.
'The theatre is one of mans most ingenious compromises with himself. In it he performs and entertains, shows off and amuses himself, and yet it is also one of his most powerful instruments for exploring and attempting to understand himself, the world he lives in, and his place in that world.' Ronald Harwood